Sony PlayStation 4 Slim 500gb + Eye Camera + 1 Extra Controller + 1 Game
Gamer Focused, Developer Inspired
The PS4™ system focuses on the gamer, ensuring that the very best games and the most immersive
experiences are possible on the platform. The PS4™ system enables the greatest game developers in
the world to unlock their creativity and push the boundaries of play through a system that is tuned specifically
to their needs. The PS4™ system is centered around a powerful custom chip that contains eight x86-64
cores and a state of the art 1.84 TFLOPS graphics processor with 8 GB of ultra-fast GDDR5 unified
system memory, easing game creation and increasing the richness of content achievable on the platform.
The end result is new games with rich, high-fidelity graphics and deeply immersive experiences.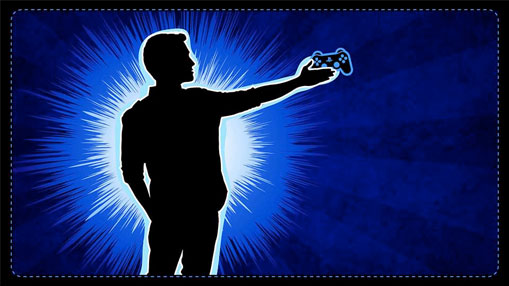 New DUALSHOCK
®

4 Wireless Controller

The DUALSHOCK®4 controller features new innovations to deliver more immersive

gaming experiences, including a highly sensitive six-axis sensor as well as a touch

pad located on the top of the controller, which offers completely new ways to play

and interact with games. The new SHARE button puts video streaming and sharing

a tap away.

 
Shared Game Experiences
Engage in endless personal challenges with your community and share your
epic triumphs with the press of a button. Simply hit the SHARE button on the
controller, scan through the last few minutes of gameplay, tag it and return to
the game—the video uploads as you play. The PS4™ system also enhances
social spectating by enabling you to broadcast your gameplay in real-time.
Personalized, Curated Content
The PS4 system has the ability to learn about your preferences. It will learn your likes
and dislikes, allowing you to discover content pre-loaded and ready to go on your console
in your favorite game genres or by your favorite creators. Players also can look over game-related
information shared by friends, view friends' gameplay with ease, or obtain information about
recommended content, including games, TV shows and movies.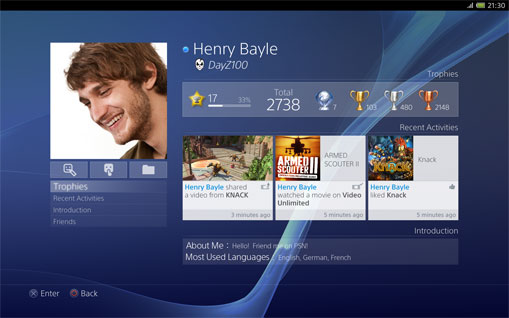 Entertainment
PlayStation®4 will provide gamers access to a rich portfolio of applications that feature
the hottest movies and television shows, unique specialized content, and live sports
programming.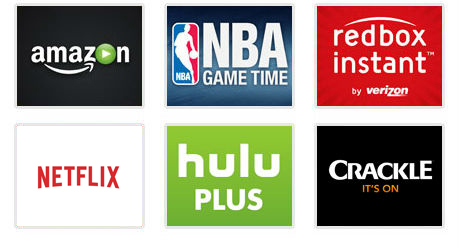 PlayStation
®

Plus

Introducing the new PlayStation®Plus, the membership service designed to bring games

and gamers together, and fuel the next generation of gaming on the PS4™ system.

PlayStation®Plus helps you discover a world of extraordinary gaming experiences

through the ever-expanding collection of great games that members receive access to

as part of their membership. With PlayStation®Plus on the PS4™ system, you'll also

discover a world of like-minded gamers to play with and challenge, connected through

an all-new multiplayer service worthy of the next generation.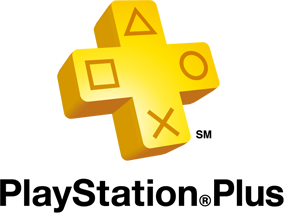 PlayStation
®

 App

The "PlayStation® App" will enable iPhone, iPad, and Android™ based smartphones and

tablets to become second screens for the PS4™ system. Once installed on these devices,

players can view in game items, purchase PS4™ games and download them directly to

the console at home, or remotely watch the gameplay of other gamers playing on their

devices.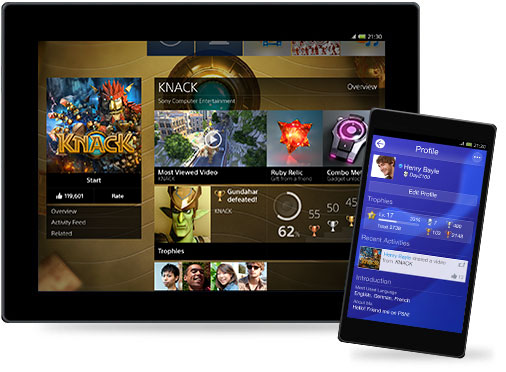 Main Processor: 
Single-chip custom processor
CPU: x86-64 AMD 'Jaguar' 8 cores
GPU: 1.84 TFLOPS, AMD next-generation Radeon™ based graphics engine
Memory:
GDDR5 8GB
Hard Disk Drive:
500GB Built-in
Optical Drive (read only):
BD 6xCAV
DVD 8xCAV
I/O and communication:
Super-Speed USB (USB 3.0)
AUX
Ethernet (10BASE-T, 100BASE-TX, 1000BASE-T)
IEEE 802.11 b/g/n
Bluetooth® 2.1 (EDR)
AV output:
HDMI
Analog-AV out
Digital Output (optical)