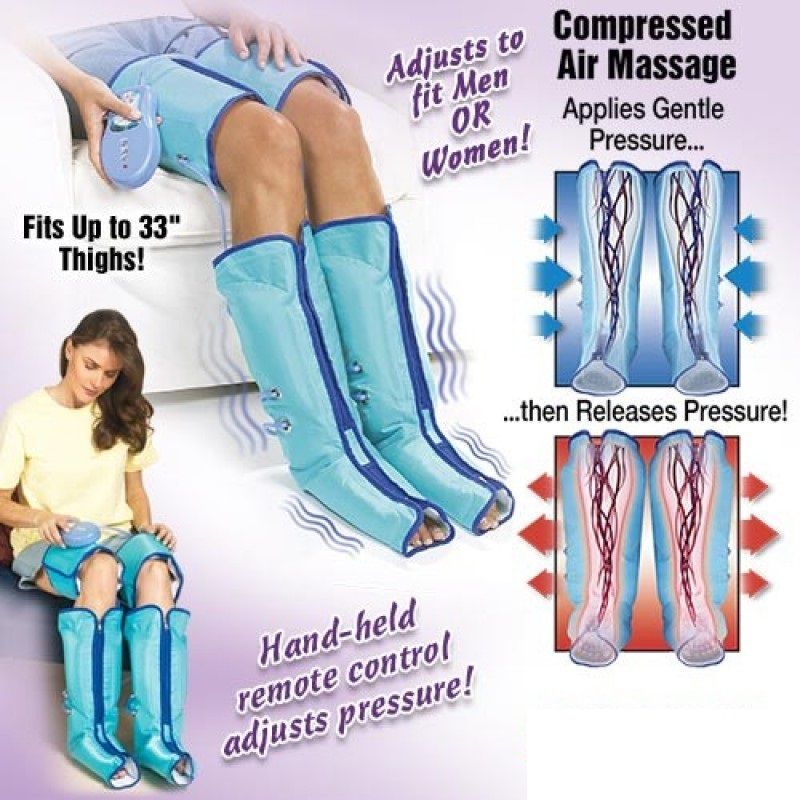 Air Pressure Massager Massage Boots gently squeeze and release the muscles in your thighs, calves, ankles and feet - providing a soothing massage and fast relief from fatigue, swelling, stiffness and sore muscles. These boots improve lower-body circulation and help pump blood back to your heart. Easy-to-adjust Velcro® closures for a custom fit. Ideal for people with limited mobility or diabetes. Regular fits thighs up to 23". X-Large fits thighs up to 33". Both fit calves up to 16".
- No medicine, no injections, rapid weight loss, physical slimming, no rebound.
- Instantly slims and shapes you figure for flattening and confident silhouette
- Comfortable materials let your skin breath freely
Product Features
- Easy and safe to wear 
- Nice packing as gift 
- Slimming short & body beauty

Cleaning and Care :-
Disconnect air tubes from the boots and thigh wraps prior to cleaning. To clean, simply wipe the boots and thigh wraps with a damp cloth, use soap if needed. Do not submerge in water.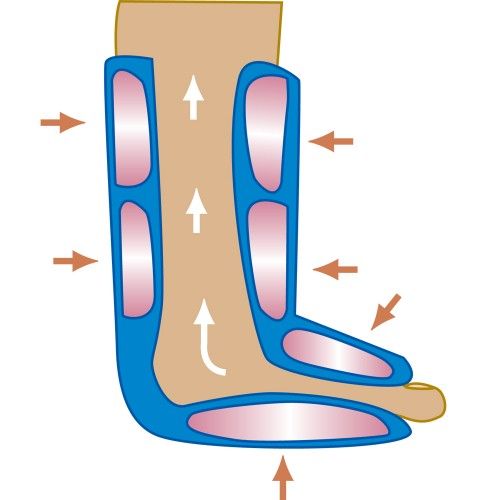 Slip it on each leg and thigh like a custom pair of boots. Activate them with handy electric controller by pressing the Power Button and then the UP & DOWN Buttons to adjust the massage level to your own comfort.
You will feel each chember fill up with air, making the boots expand and contract with a soothing massaging action.