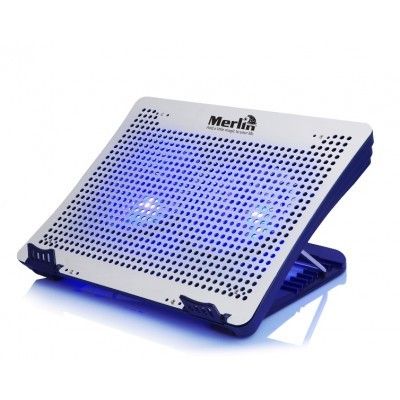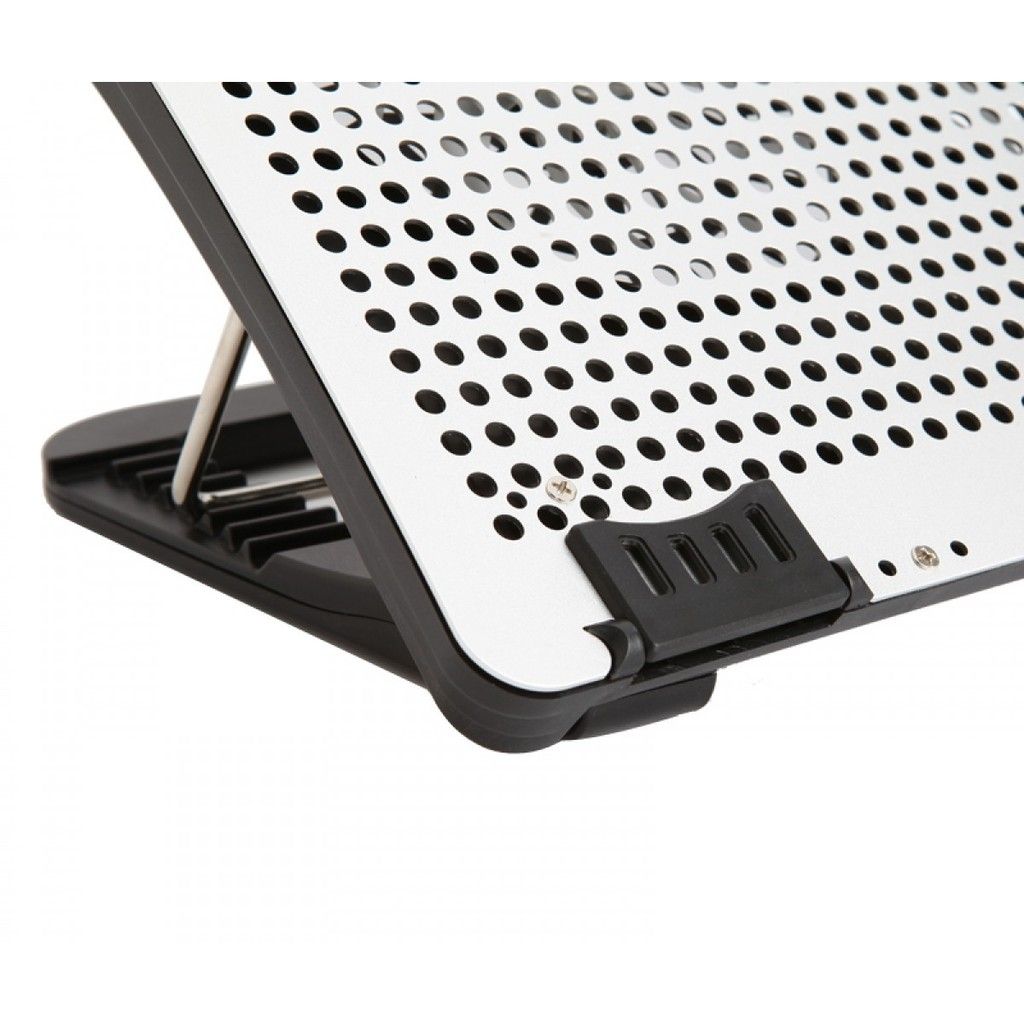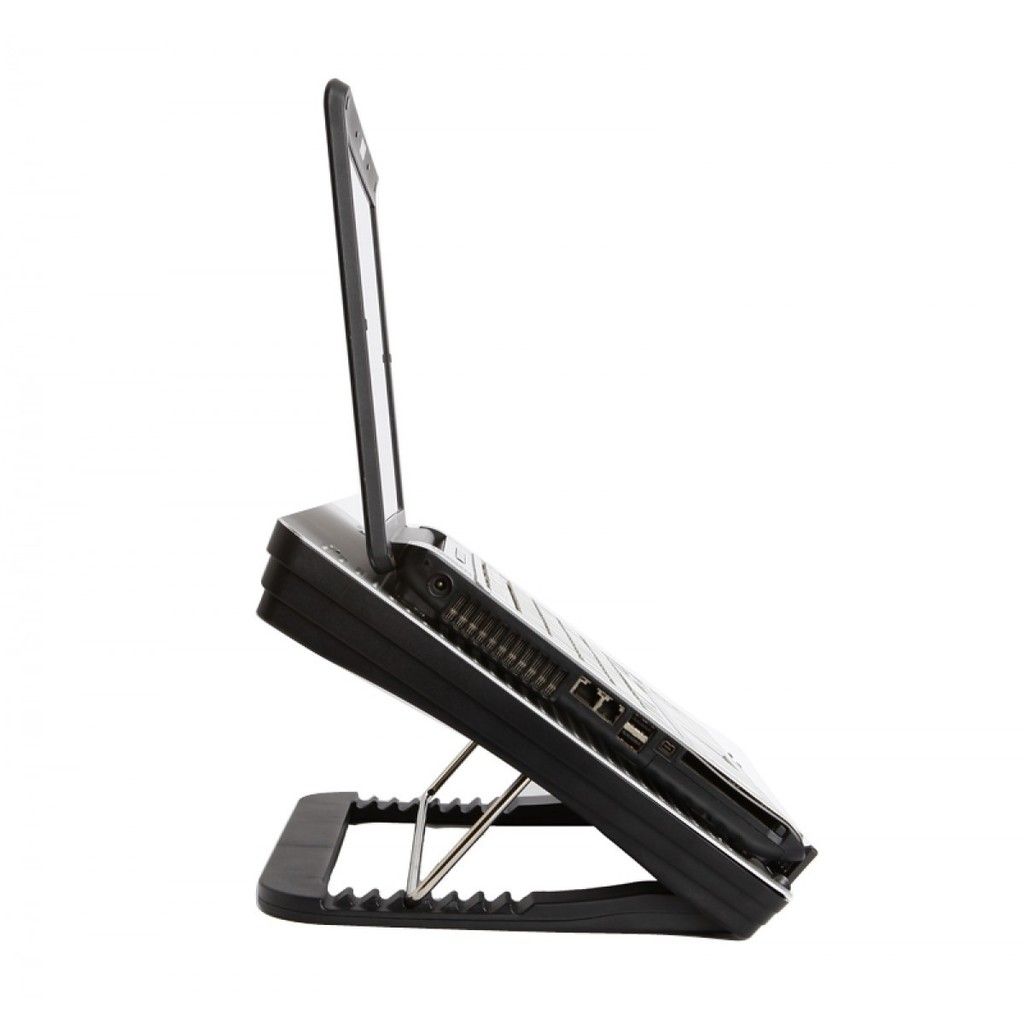 Description:
The coolest chill mat for your laptop
Merlin's Laptop Station Lite helps keep your laptop or tablet from heating up. With two 14cm LED fans, USB ports, and a card reader, you have the perfect companion for keeping your laptop… COOL! Laptop Station Lite's 8-way adjustable stand not only provides more room for air circulation, but also offers an ergonomic solution for comfortable typing and long-term keyboard use.
Features:
2-in-1 laptop stand and cooler
Heavy-duty build: holds 12-17" laptops
Base made completely from Aluminum for maximum heat dissipation
Ergonomic design to improve posture and reduce neck and shoulder stress
2 big cooler fans with built-in LEDs
3-port hi-speed USB 2.0 hub; multiple card readers
Ultimate laptop chill mat
Protect your laptop from overheating and extend its life with Merlin's Laptop Station Lite. Featuring two big LED fans, Laptop Station Lite provides optimal performance to keep your laptop running smoothly for long hours.
Big fans for best cooling
Powered by your laptop's USB port, Laptop Station Lite has two 14cm built-in fans to provide your laptop with cooling airflow. The fans use very little power and, therefore, have very little impact on the battery life of your laptop.
Rugged build, intelligent design
Sleek yet durable, the strong 1.5mm aluminum base helps in maximum heat dissipation as aluminum has very high thermal conductivity. Moreover, two high-quality grip pads at the bottom hold your laptop securely in place.
Good things come in pairs
Not only is Laptop Station Lite a 2-in-1 laptop cooler and stand but also has two built-in speakers (with volume control) that connect to your laptop via an AUX-in port.
Perfect mobile workstation
With built-in speakers, LED fans, three-port hi-speed USB hub, and three different types of card readers, Laptop Station Lite stays true to its name by combining everything that you'd need from your mobile workstation in one durable yet lightweight device. The 8-way adjustable stand offers an ergonomic solution for comfortable typing and long-term keyboard use.
Specification:
In Depth

Material: Aluminum+ABS 
Fan Dimension:140*140*20mm 
Air Flow:47.35CFM 
Fan Speed:1200±10%RPM 
Noise Level:25DBA 
Rated Voltate:5V DC 
Rated Current:0.25±10%A 
Power Input:1.25W

Dimensions

385*300*50 mm (L*W*H) 

Weight

1130g