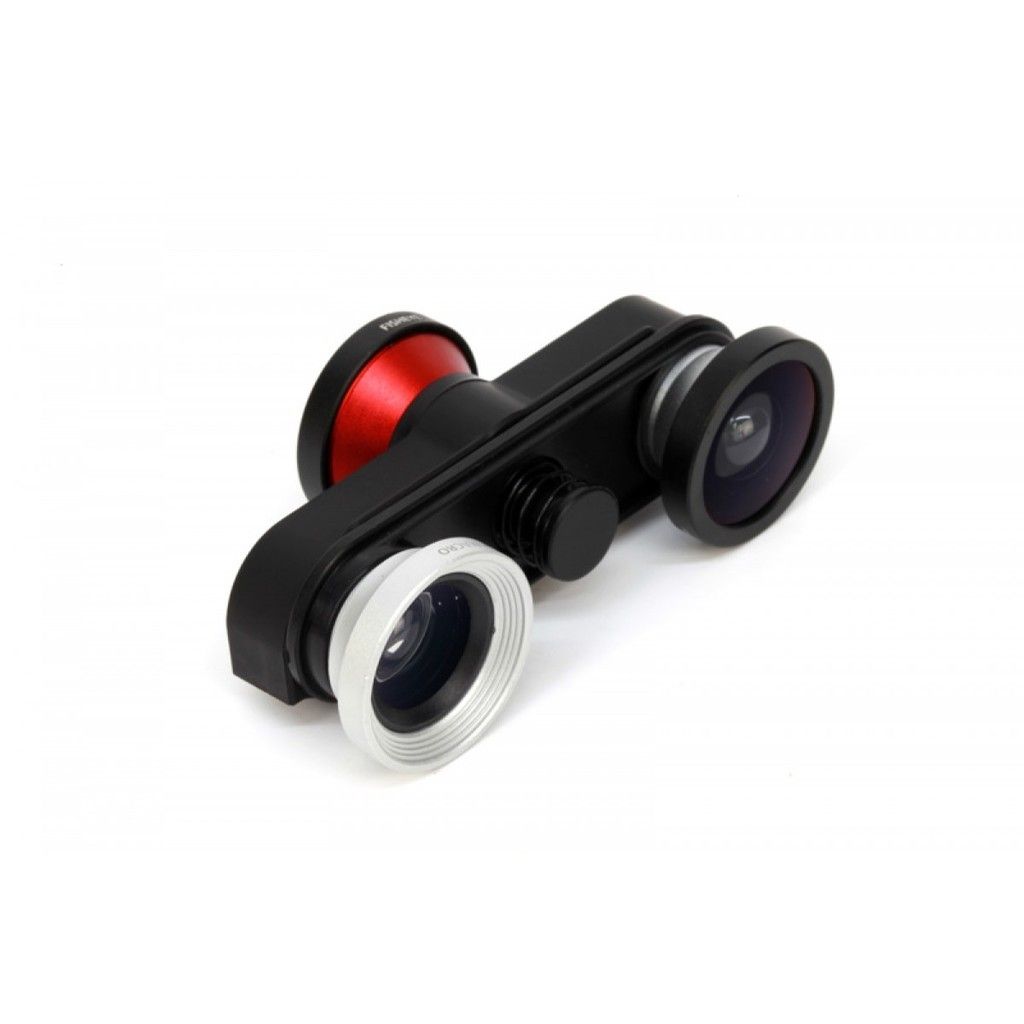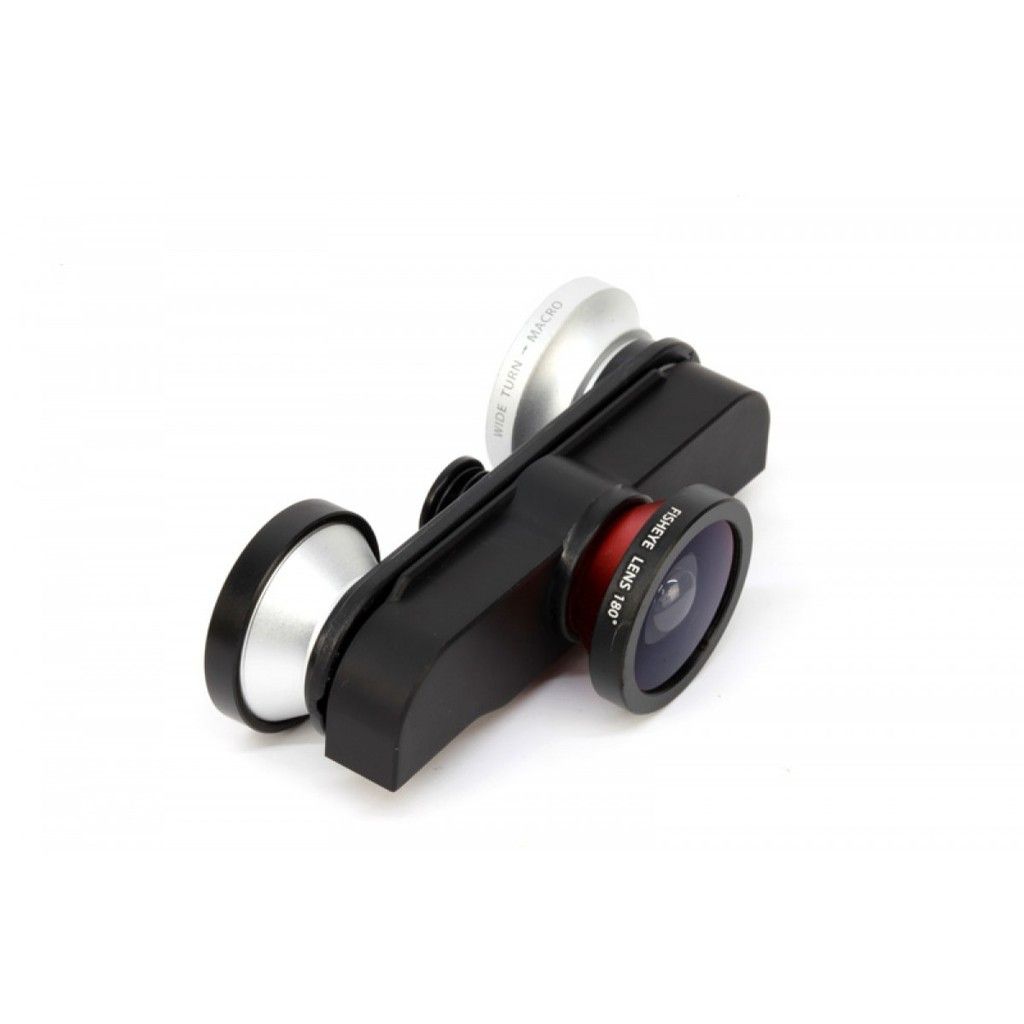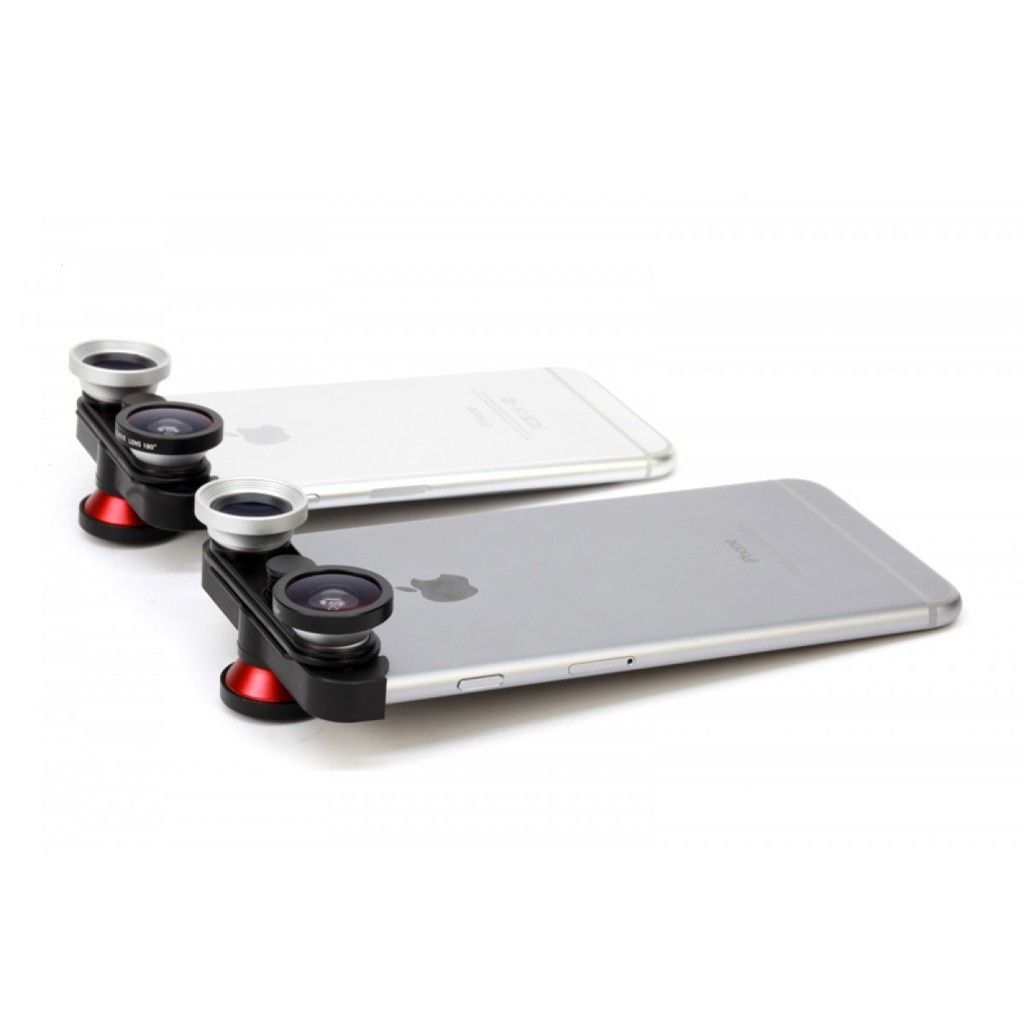 Description:
Turn your iPhone into a mini DSLR camera!
Don't hide that aspiring and budding photographer in you just because you cannot carry your bulky digital camera everywhere. Merlin's iPhone 6 Clip-on Lens Kit is the perfect companion for those impromptu photo moments. Simply clip on the high-quality lens kit and take professional-grade photos with your smartphone, anywhere. The kit comes with three different easy-to-use interchangeable lenses that twist on and off comfortably, letting you capture more in every shot – be it fisheye, telephoto, or wide-angle shots.
Features:
·        Unique clip-on design works on both front and rear-facing cameras
·        Easy twist mechanism for quickly changing lenses
·        Three different high-quality lenses for various shots
Unique clip-on design
Merlin's iPhone 6 Clip-on Lens Kit has been completely redesigned for the iPhone 6 with three advanced-optic lenses. The pocket-sized design works on both front and rear-facing cameras; now, let your photos and selfies run wild.
Be a true iPhonographer
The easy twist mechanism lets you quickly change between the three lenses. Now never miss a moment and capture the perfect shot with the three different lenses.
Wide-angle lens for panoramic shots
Create an extended panoramic scene and capture it all with your standard iPhone 6 camera mode. The wide-angle lens is particularly helpful in travel when you're trying to get large buildings and monuments in the frame.
Telephoto lens with 2X zoom
Get detail-oriented with increased magnification on your iPhone 6 camera. The 2X telephoto lens narrows the field of view of the iPhone's wide-angle lens. This improves portraits with a shallower depth of field, making shots seem more like something that would come out of a high-end DSLR. Add detail to your shots and make your subjects appear closer without the loss of quality common with digital zooms.
Fisheye lens for hemispherical photos
Change your perspective with ultra-wide vision. The fisheye lens produces visual distortion to create hemispherical images. The lens allows effective light capture and avoids image contortion to give you the best images with higher visual acuteness and realistic color reproduction.
Built to last
The extremely robust lenses are made of high-quality aluminum and guaranteed for the long run. With increased practicality, you won't have to worry about any wires or configuration. Simply twist and shoot.