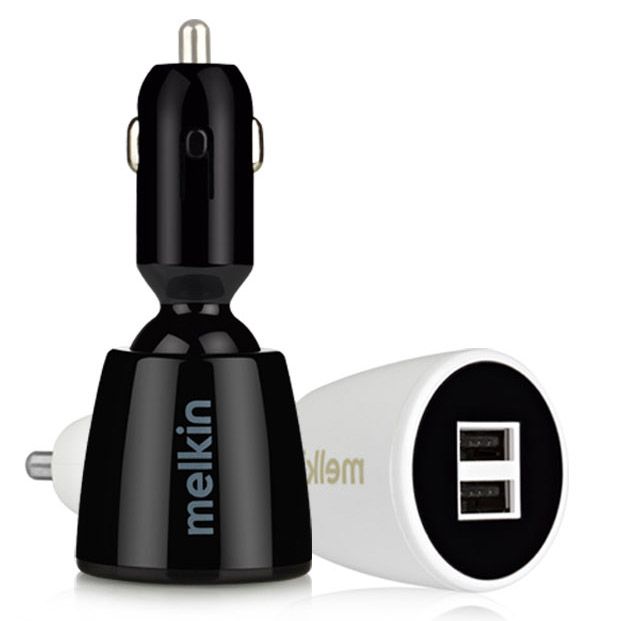 ~~CHARGE TWO DEVICES AT ONCE
Charge two devices at once, including the latest generation Apple devices, while on the road. The Melkin Dual Car Charger with included Lightning to USB cable gives you unlimited play and standby time while in the car, and keeps you and a passenger fully charged wherever you go.
UNIVERSAL USB 2.0 PORTS
The USB 2.0 Ports are universal, so you can still charge your legacy Apple devices with a 30–pin cable or other devices that use a Micro–USB cable. And you never have to share the power with your passengers—just plug in and power up at the same time
SMALL, COMPACT AND EASY TO USE
The low–profile design fits easily in your dash without getting in the way of your other controls. Rubber grips make it easy to insert and remove the Dual Car Charger, and the blue indicator light ring lets you know the charger is fully plugged in and your device is charging
 CASE COMPATIBILITY
Depending on the type of case you have, you may need to remove your case before charging. If your speakers, Lightning connector port and AUX port are fully exposed when your case is on, you should be able to easily charge your device without removing the case.