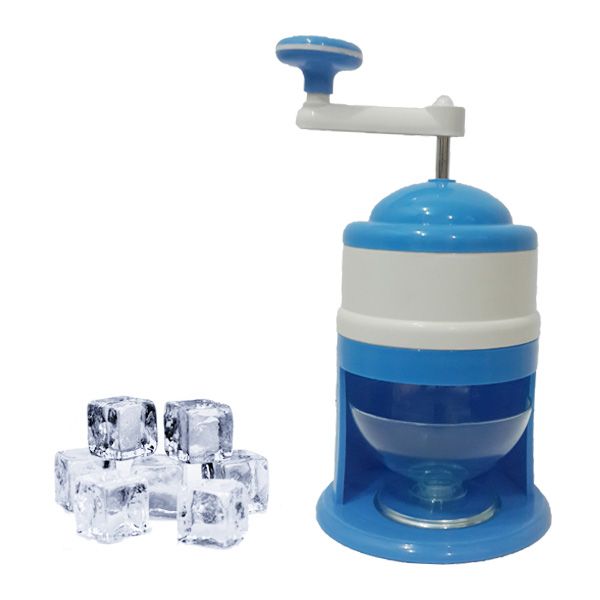 Product Features:
1 spiral shaft, simple and convenient, cutting ice blocks;
2 screws activities according to their preferences allow you to modulate the different ice thickness;
3 containers of ice is clearly visible;
     Specifications:
Manual ice shaver for making snow cones, slushies, and more

Kid-friendly top hand-crank; ice-shaving chamber enclosed for safety

Quick and easy to use; syrups and other flavorings sold separately

Built-in drip tray contains messes; 2 ice molds included; hand wash

Measures 5-1/2 by 8 by 10-4/5 inches
​
How to use:
1, remove the small measuring cup Mount the water, because water expands into ice volume, so filled with water can not be too full, measuring cup at the top due to 1CM voids.
2, the small measuring cup into the freezer until the cup is completely inside the water freezes.
3, pour cup of ice inside, opened the ice machine cover, the ice placed in the ice bucket.
4, cover the top of the lid and the cup was placed in the bottom of the hand holding the handle, shake the handle clockwise, the ice will be cut into pieces, fall under the measuring cup.
5, coupled with the favorite fruit into the dish, cool solutions do a good job pulling the Department of ice.