So much more than a case, the Smart Cover was designed alongside iPad 2 to be its perfect match: a thin, durable cover that magnetically aligns for a perfect fit. It automatically wakes and sleeps your iPad. Its a handy stand for reading, watching, and typing. Its microfiber lining keeps your iPad screen clean. And its a way to make your iPad as personal on the outside as it is on the inside.
Thin, minimal design.
The slim, yet sturdy Smart Cover protects your iPad screen without covering up its durable aluminum back. So your iPad still looks and feels like an iPad just with a little extra protection.
Whats in the Box
Magnetic connection.
An aluminum hinge magnetically aligns the Smart Cover with iPad for a perfect fit. While magnets inside help it stay put.
Wake on open. Sleep on close.
Open the Smart Cover, and iPad magically wakes up. Close it, and iPad automatically goes to sleep.
Keyboard stand.
The Smart Cover does double duty as a keyboard stand. Fold it back to tilt iPad into a comfortable writing position.
FaceTime and movie stand.
The Smart Cover folds in just the right places to become the perfect FaceTime and movie-watching stand.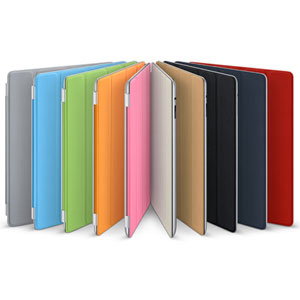 Polyurethane design.
The Smart Cover comes in five vibrant polyurethane colors with a soft, microfiber lining that keeps your display clean.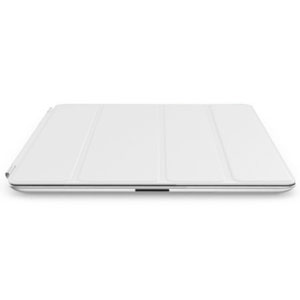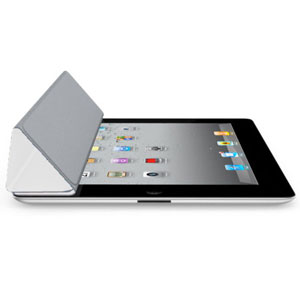 Leather design.
Choose from five beautiful, aniline-dyed Italian leather covers with a soft, microfiber lining that keeps your display clean including a PRODUCT (RED) cover available exclusively through the Apple Store.